Welcome to our company

Locksmith Maywood
If you want the best security solutions in Illinois, and locksmith services which can really change your life, rely on our company. We are lock repair specialists, install all locks, are car locksmith experts and provide emergency services 24/7 and fast.
Address:

N 3rd Ave
Maywood

,

Illinois
Zip code:

60153
Phone:

+1-708-512-4024
Hours of Operation:
We accept Cash, credit card, etc.
Choose the best local locksmith company offering scheduled and emergency services of the finest quality for car, home and office locks and keys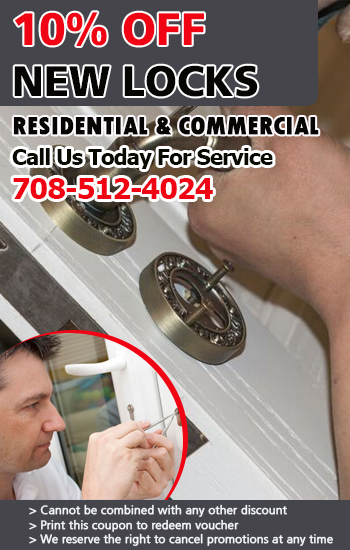 Anyone can have problems with locks and keys. We, at "Locksmith Maywood", are here to resolve them effectively and swiftly. Our company offers a complete selection of services from installation, repair and rekeying of locks to fixing and replacing keys. When the problem is urgent, you can use our 24/7 emergency assistance. When there is a need for improving the security of all doors within a property, our team will do the work masterfully. Our services cover absolutely all types of locks used for securing home, offices and vehicles.
Effective Resolutions and Improvements
Our crew of friendly and skilled technicians is always available to help. You can reach us 24 hours a day, 7 days a week. All of our services are available on an urgent basis. Calls are answered immediately and the technicians arrive in the shortest possible time. In case of a car, office or house lockout, we restore the access to the property quickly and deal with the underlying cause of the problem to make the vehicle or building as secure as before. You can count on the comprehensiveness of our emergency service completely. Our technicians always come fully prepared for the job. For ensuring top service quality, our company has the most advanced tools and the finest spare parts.
Expect the best result from every job that we do. Our specialists work meticulously and with maximum accuracy to provide lock repair, rekey and replacement services which restore the security of the property fully. It is perfectly possible for it to be improved on an urgent basis as well. When there is a need for changing the lockset, customers can opt for a more advanced device. We will fit it securely and ensure that it works impeccably. Property owners are welcome to use our residential and commercial lock change solutions on a scheduled basis as well. The service includes consultation, assistance with the purchase of new locks, dismantling of the old devices and the installation of the new ones.
Our auto locksmith services are designed for both restoring and improving the security of vehicles. Count on us for swift ignition key replacement. The service includes programming as well. You will be able to lock, unlock and start your car quickly and without any hitches. Our company specializes in the changing of car locks as well. We fit only the most dependable and durable devices which are based on modern technology. Even the most complex job is completed shortly.
With the services of Locksmith Maywood, you will enjoy optimal security at all times. Rest assured that we are capable of resolving any issue related door locksets and keys. The result is perfect and lasting.
Contact us for any question, either by phone or message!